Jane Ryan & Associates, LLC
Certified Emotional Intelligence Career Transition & Transformational Life Coach
Virtually Coaching Successfully since 2007
"Taking You From Today into Your Future"
Helping People and Organizations Strengthen Emotional Intelligence and Achieve Measurable Outcomes
Ask me about my Discounted Coaching Programs--to Help You in these Unprecedented Times we are all going through in our country and in our World right now.
CREATING BUSINESS CONTINUITY DURING COVID-19 AND BEYOND
"Strong Leadership and Making People Safe First is an Imperative—Business Follows"
Today more than ever those leading us through crisis must have strong empathy and compassion first—business at-hand comes second. The human side of life must be addressed first to lead us out of crisis. This begins by addressing the most foundational human needs to survive. Abraham Maslow's hierarchy of human needs defines the psychological motivational theory addressing survival—beginning with food, water, and safety—these must be achieved before other needs can be met (Maslow, 1943).
"Now is the time every employer and their people need to prepare for when we can all return to work in the new norm—when it is safe for everyone to return."
Building a "scalable" business model just took on a totally new meaning and imperative. This is an opportune time to not only rethink the future of your organization (new business strategy) but to rethink the competencies and talent needed to bring your new strategy to life in a much more agile and dynamic way than ever before.
"Just as the world will never be the same after this COVID-19 pandemic,
neither will nor should your organization."
"As long as we have learned from our experiences, apply empathy and compassion, and ensure the safety of others first—we will continue to make progress."
BUILDING CONTINUITY THROUGH LESSONS LEARNED
Rapid Agility—How rapidly organizations and people are able to move from a "brick and mortar organization" to a "virtual organization" is paramount to maintain stability in current COVID-19 crisis and in future uncertain times including when the next pandemic or catastrophe takes place—it is not a matter of "if" it is a matter of "when".
Inspirational Leadership Matters—The faster an organization's leadership and its employees can act to keep the momentum and gain stability during and after crisis—the more likely such organization will achieve a sustainable future. It all begins with having the right leadership and the right people in the right seats then a progressive future is possible. Now is the time to be thinking about whether you have the right leadership and people in the right seats moving into your "new norms". Please be certain—this is not saying layoffs—it is saying restructuring so that you are leveraging your current bench strength and adding new leadership and talent strengths where you are weak or missing what is needed.
Gifford Thompson posits "Inspiration and leadership are inseparable. If you cannot inspire your team to achieve greatness, if you cannot inspire a group of people to follow your vision, if you cannot inspire people by your words and actions; you're not a leader. You are an average manager at best. Inspirational leaders don't accept 'the way life is,' and they are often uncomfortable if they are not living their purpose, and sharing it with the world. We were all born with unique gifts to share, but we are often thrown off track by taking a job that is safe, and has great benefits but isn't fulfilling—we may be good at it, we may be the best at it, but it does not bring out the greatness trapped inside of us begging to come out (Thompson, 2020)."
Brandy Schade, Strengthology Leadership Consultant, shared with me during a recent conversation we were having on what competencies great managers possess. Brandy posited "the key traits to look for in a person when promoting or hiring someone into a leadership role are they:
• Motivate every single employee to act and engage employees with a compelling mission and vision.
• Have the assertiveness to drive outcomes and the ability to overcome adversity and resistance.
• Create a culture of clear accountability.
• Build relationships that create trust, open dialogue, and full transparency; and
• Make decisions based on productivity, not politics.
All of these 5 critical traits are also competencies found within someone who has strong emotional intelligence. There is a plethora of studies that show authentic and most meaningful leaders must have strong emotional intelligence.
Brandy also shared with me a Gallop article written by Randall Beck and Jim Harter and published in the Gallop Workplace Business Journal that went into details about these five traits and when organizations measure these traits when hiring their managers, they were able to double the rate of engaged employees, and achieve on average, 147% higher earnings per share than their competition (Beck and Harter, ND).
"Companies fail to choose the candidate with the right talent for the job 82% of the time,
Gallup finds"
Motivating the Troops—What does the military have that the majority of organizations don't have? Leaders at all levels motivating the people around them. A core leadership competency absolutely a must is the ability to quickly build rapport and trust with direct reports and all employees. This competency also happens to be a core competency of strong emotional intelligence. William Treseder is a thought leader when it comes to leadership and how to motivate others wrote a compelling article entitled "Military Secrets for Motivating Employees" that quickly points out the missing link and reasons why the military is so amazingly great at motivating their troops and what organizations can learn from the military's success taking people from all over the world with absolutely nothing in common and—depending on the service—has between 6 and 13 weeks to mold them into a functional unit that is capable of executing complex tasks with relative precision.
Treseder posits "The magnitude of this task is difficult to grasp. It's hard enough to get one teenaged male to do something (ask any parent), let alone dozens of them. Crammed together. Sleep-deprived. With weapons… On top of that, these young men and women are sweating or freezing for less than minimum wage. The bottom line, the Army, Navy, and Air Forces are good at motivating people because they have to be because military life is hard and you can't pay people much. You may ask them to die, and you have to know they'll accomplish the mission anyway."
A common thread can be found amongst the best leaders—whether Spartan hoplite, a Japanese samurai, a Turkish Ghazi, or an American soldier—the ability to have empathy and an understanding of human nature. Napoleon demonstrated unparalleled insight into human nature when explaining the medal to his critics on how soldiers need glory, distinctions, and rewards. Treseder concurred "Things should be earned, never given. (Treseder, 2014)."
Team Engagement & Productivity—Brandy Schade, Strengthology Leadership Consultant, People who have fun and do what they do best on a daily basis are 6x as likely to be engaged. Teams that focus on strengths every day are 12.5% more productive. High levels of employee engagement increase profitability and productivity by approximately 20%.
Paul Zak wrote about "The Neuroscience of Trust"—and found that "building a culture of trust is what makes a meaningful difference. Employees in high-trust organizations are more productive, have more energy at work, collaborate better with their colleagues, and stay with their employers longer than people working at low-trust companies. They also suffer less chronic stress and are happier with their lives, and these factors fuel stronger performance. (Zak, 2017).
Shifting Mindset—It is not just about what an organization wants and needs to survive vs. become extinct—it is also important to address what leadership and employees need to thrive. A relevant survey by the Federal Employee Viewpoint Survey (SEVS) used to evaluate the extent to which the Army Acquisition Workforce (AAW) employees are motivated. Here are a few of what was most important:
• Importance of their jobs and connection to their organization's mission
• Understanding their jobs and performance feedback
• Encouragement of individual development and the importance of a healthy work-life balance
• Feeling empowered, appreciated, paid fairly, and having opportunities for growth
(Saacks, 2016).
Assessing Your Bench Strength During COVID-19 and Beyond—Virtual recruitment and virtual hiring now should be your "go-to" resources as you take a critical view of your current leadership and people and identify the gaps in strengths necessary to drive the future of your organization in the new norms.
Hiring Virtually—Leonel DeLeon, an expert in retain executive search placements, wrote an article recently entitled "Cost of Getting 'Hiring Wrong'" and as I was reading it, I found the timeliness of his article to be even more profound because of what we are now experiencing and the entire world is dealing with during this COVID-19 pandemic.
Leonel further posits a few of the advantages of embracing virtual hiring practices, I have found are:
• Access to a larger pipeline of new talent—Global Reach with Local Touch
• Attracting a robust pipeline of more highly-qualified candidates—Breadth and Depth of Reach
• Leveraging technology, reducing time to hire, and making consistently good decisions with on-demand and live video interviews—Means Deploying Talent Much Faster Within Just A Few Days Vs. Weeks or Months.
• Enabling rapid screening of candidates and helps narrow the funnel to assess the most qualified, "best fit" candidates for each position—Finding Best Fit Faster
• Reduces the cost of hiring and increases better decision making—Mitigating the Risk of Hiring the Wrong People
According to a recent Gallup study "Bad managers cost businesses billions of dollars each year and having too many of them can bring down a company. The only defense against this problem is a good offense because when companies get these decisions wrong, nothing fixes it. Businesses that get it right, however, and hire managers based on talent will thrive and gain a significant competitive advantage (Beck and Harter, ND).
Leonel further shared in his article a recent survey from The Conference Board who have been conducting Executive surveys since 1999 shows that the world's top chief executives view the following as their Top 3 concerns in 2020:
• #1 concern is the risk of a recession (we are in a bad recession right now)
• #2 attracting and retaining talent (COVID-19 has caused organizations to layoff and freeze up combined with complete chaos especially when it comes to making hiring decisions), and lastly
• #3 competition and staying ahead of the curve while remaining relevant to their customers and employees (companies' worst nightmare just became real)
Executives in 2020 also feel unsettled by trade uncertainty, political instability, and more intense competition from disruptive technologies (multiply this fear tenfold today as the pandemic has brought the US economy to its knees).
JPMORGAN CHASE CEO, Jamie Dimon, says he expects "a bad recession" and financial stress "similar to the global financial crisis" in the months ahead as the U.S. economy reels from the spread of the coronavirus outbreak and the lockdown measures being adopted to contain it (U.S. News & World Report, 04/06/20).
Leonel DeLeon, is the Managing Partner of Strong Tower Partners, a retain executive search, talent advisory and executive coaching firm specialized in identifying, attracting and coaching exceptional leaders to maximize organizational talent selection and talent management competencies and processes.
In conclusion, now is the time every employer and their people need to prepare for how their business will be conducted in order to thrive vs. become extinct right now and into the future as we all return to work in the new norm. The reality is organizations must build "scalable" business models and scalable hiring practices while leveraging this unprecedented time in global and U.S. history by embracing it as an opportune time to not only rethink the future of your organization (new business strategy) but to rethink the competencies and talent needed to bring your new strategy to life in a much more agile and dynamic way than ever before.
"Just as the world will never be the same after this COVID-19 pandemic,
neither will nor should your organization."
Sources:
| | |
| --- | --- |
| Posted on March 27, 2020 at 4:20 PM | |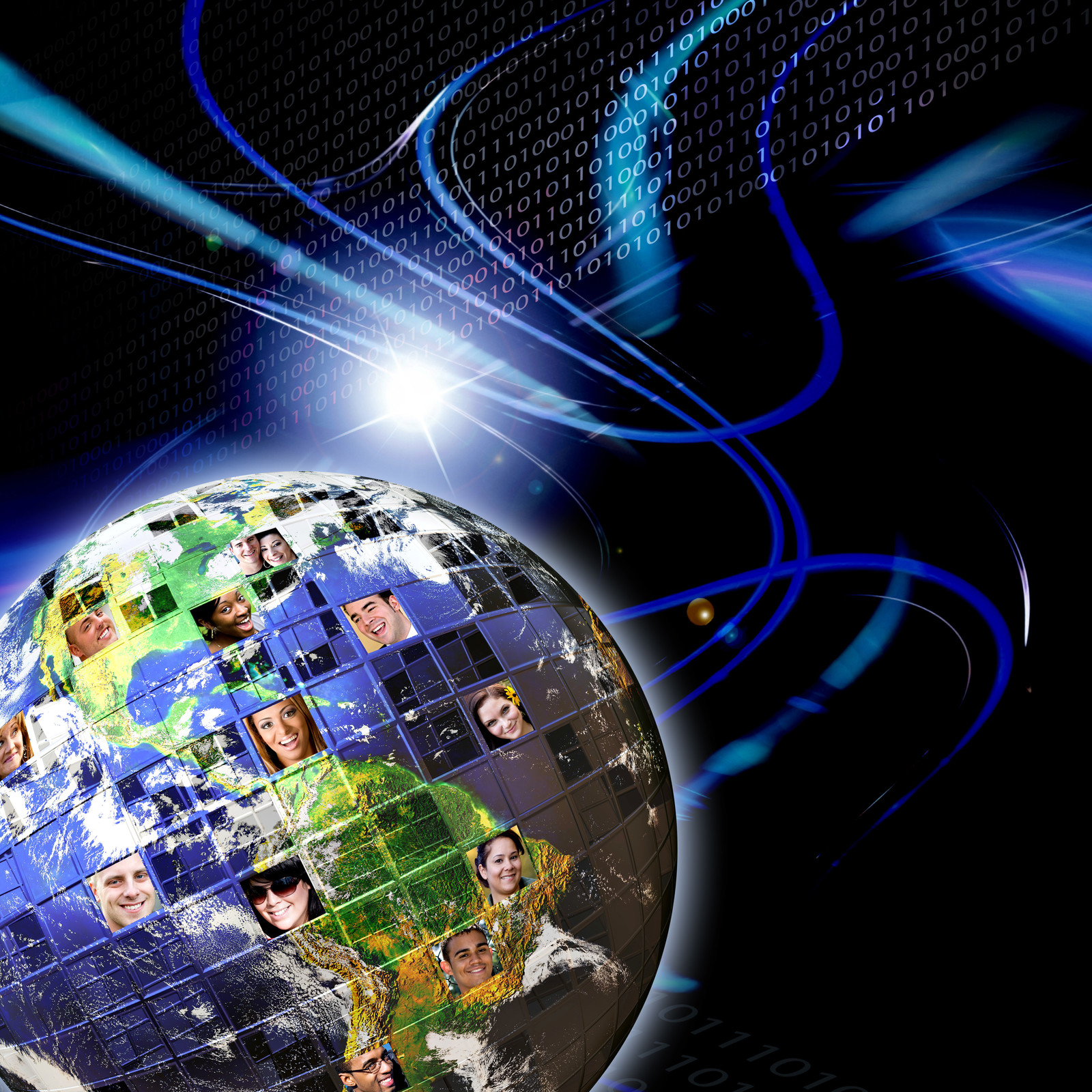 Leading Virtual Teams
Written by Robert Bacon
Editorial by Jane Loya Ryan
Suddenly many co-located teams are now operating virtually due to COVID-19. As a leader this raises new obstacles to delivering on commitments and keeping the team informed. This can be a challenging time for teams beginning to work remotely for the first time. My experience from leading global teams have shown virtual teams can be high performing by managing the challenges of being remote. Below are key areas to address with today's newly virtual teams.
Create Team Communication Plan
The team will need to have a clear plan on how they will stay connected while working remote. First, the plan should address team and 1-1 meetings, and with input from the team, agree on the scheduled times and tools used to connect. There are many options available to communicate as a team which may be limited by the solutions licensed by your organization. Multiple solutions are likely needed to cover all communication needs and consider the change management needs for new tools. After several weeks, review how the communication plan is going with the team and adjust as needed.
Now more than ever, weekly update meetings are important to keep all team members aware of any changes, as well as to ensure all members get to provide input. Be aware remote meetings can carry a risk of member engagement versus when held in-person. To help ensure member focus, use meeting best practices, and this includes setting agendas and sending notes afterwards with key points, decisions made, and action items to support common understanding across the team.
Ensure the team members have a plan for communicating among themselves. What may have taken five minutes to discuss over the cubicle wall, may take much longer due to not being face-to-face. The team should discuss guidelines on communicating to avoid frustration of a team member feeling their questions are not being responded to in a timely manner. An issue with remote teams is email ping-pong where many responses to one email causes a long chain. A good remedy is the '3 Email Rule' where the sender needs to call the person if the email is not resolved within 3 responses.
Stay Connected
While it was easy to have social conversations over coffee with a team member to build better relationships and a team working culture, it is not as easy to build when the members are remote. Therefore, use the first few minutes of a team and 1-1 meetings to discuss non-work topics important to the team members and see how they are doing. I have found that having a broader connection with the team members can facilitate an open culture allowing a more productive discussion for topics with conflicting views.
The use of 1-1 meetings with each of the team members is critical when working with virtual teams. These sessions support the team member by providing visibility to their work progress and providing the opportunity for discussion on issues or challenges being faced. During a period of significant change in my organization, a team member in another country came well prepared to our 1-1 calls, although when I asked if there were questions for me the answer was no. Then, I changed how I asked the same questions so that I was asking open-ended questions, this invoked answers that had to be more than no. It opened the door to engage in more meaningful conversations as well as uncovering questions they had that normally would not have been asked. Soon, my team member was comfortable voicing concerns on changes impacting him and I was able to ensure that he had the information he needed to manage his responsibilities better.
During 1-1 videoconferences or phone calls I am able to better mentor and coach them through obstacles or challenges they are having in real-time. This avoids delays in getting work done and engages greater performance.
Ensure Clear Expectations and Communicate
This is a good time to re-emphasize or update team's goals and status of achieving them. The changes in the organization may be causing priorities and direction to change. If so, make sure the team understands the changes and the new priority of work. Using a stoplight scorecard to show goal progress is an effective tool to quickly understand status. If the scorecard is showing adverse results, the use of determining root causes, brainstorming options and implementing corrective actions can support getting back on track.
Your team and potentially your organization are going through significant change. Now is the time to communicate clear, concise, well-tuned messages and keep your team well informed. As updates come from leadership in the organization, help your team understand the impact these decisions will have upon them. Make sure you recognize your team members for their outstanding work, especially during this unprecedented time. This is also a good time to stress the organization and team's good news as everybody can use a morale boost.
Change is the Only Constant
My organization went through a transformation involving all systems being migrated to a new data center while offering new services to grow the business. These initiatives impacted my entire team of 50 members located across 4 countries. Priorities changed based on new business wins and readiness of the data center. Communicating the impacts and work plans from new client business and current data center readiness schedule enabled the team to understand the priorities and work needs. Coupled with recognizing members for demonstrating the organization's core values, the team delivered on the projects and increased engagement and performance.
Today's coronavirus pandemic has rapidly changed the way we must conduct business. Organizational restructuring is a must and relocating employees, teams and personnel is an imperative. As a senior leader, organizational restructuring is nothing new to me, although the speed to restructure and the reasons for the restructure are very new. Accepting and embracing change, staying calm and resilient are core competencies all leaders of people must strengthen. If you find yourself struggling with all the rapid change and unknowns, now is the time to engage a proven executive coach to help you navigate through these times and not only survive but thrive on the other side.
Working with remote team members can be challenging, and managing virtual teams brings a new reality for leaders. Remember, to take care of yourself so that you can help your teams overcome their fears and challenges as well. As a virtual team leader, you will need to dedicate more time with your team members collectively as well as individually. Working closely with your team with a plan that ensures team collaboration and clear communications can create engaged and high performing virtual teams.
Categories: Leadership
/